Shop & Support
We have carefully curated a selection of retailers who provide high-quality products in line with many of the shared values our school community holds.
By shopping online via the affiliate links on this page, a percentage of every purchase you make returns to the school.
This list is growing, so check back regularly. By changing the way you shop, you help us keep our tuition accessible.
If you have suggestions for companies we should consider partnering with, please email community@waldorfns.org
Emily Press Labels
Emily Press offers high-quality labels that stay on in the laundry and dishwasher. Keep your child(ren)'s winter gear and lunch containers out of the lost and found!
Follow the link here.
Warmth and Weather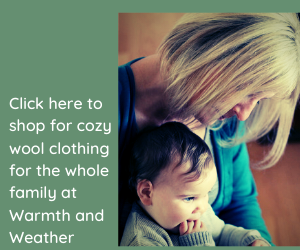 Warmth and Weather is a Canadian company that was started for families and schools to access warm clothing within Canada. They offer organic merino wool and wool/silk clothing for the whole family. The clothing is manufactured by German and Swiss companies committed to superior quality and high ecological standards.
Shop online at https://warmthandweather.ca/?ref=g2fxybm2pd_l Use our affiliate link to go to their site and 10% of your total will go to the school.
WHY WOOL? To be dressed in merino wool, especially next to the skin, brings a foundational warmth that supports health at all levels – body, soul, and spirit. Wool is breathable and moisture-regulating making it the ideal base layer for indoor and outdoor play. The Woolens are also great for nightwear.
Net Zero Co.
Net Zero's mission is to be a catalyst for change and a driving force in the low waste movement. To help fulfill this vision of a cleaner world, they create items that can replace daily products with reusable alternatives, all while maintaining the convenience and style of these everyday items. This can make a world of a difference.
We have always encouraged parents to send a litterless lunch. You will find everything you need here, as well as a variety of alternatives to everyday items.
As a Net Zero Brand Ambassador, South Shore Waldorf School receives 10% of your purchases made through our affiliate link: Shop Net Zero.